OBESITY MANAGEMENT: THE WINDOW OF OPPORTUNITY FOR CARDIOMETABOLIC CLINICIANS
Dirk Blom
South Africa
Peter Libby 

USA
Raul Santos

Brazil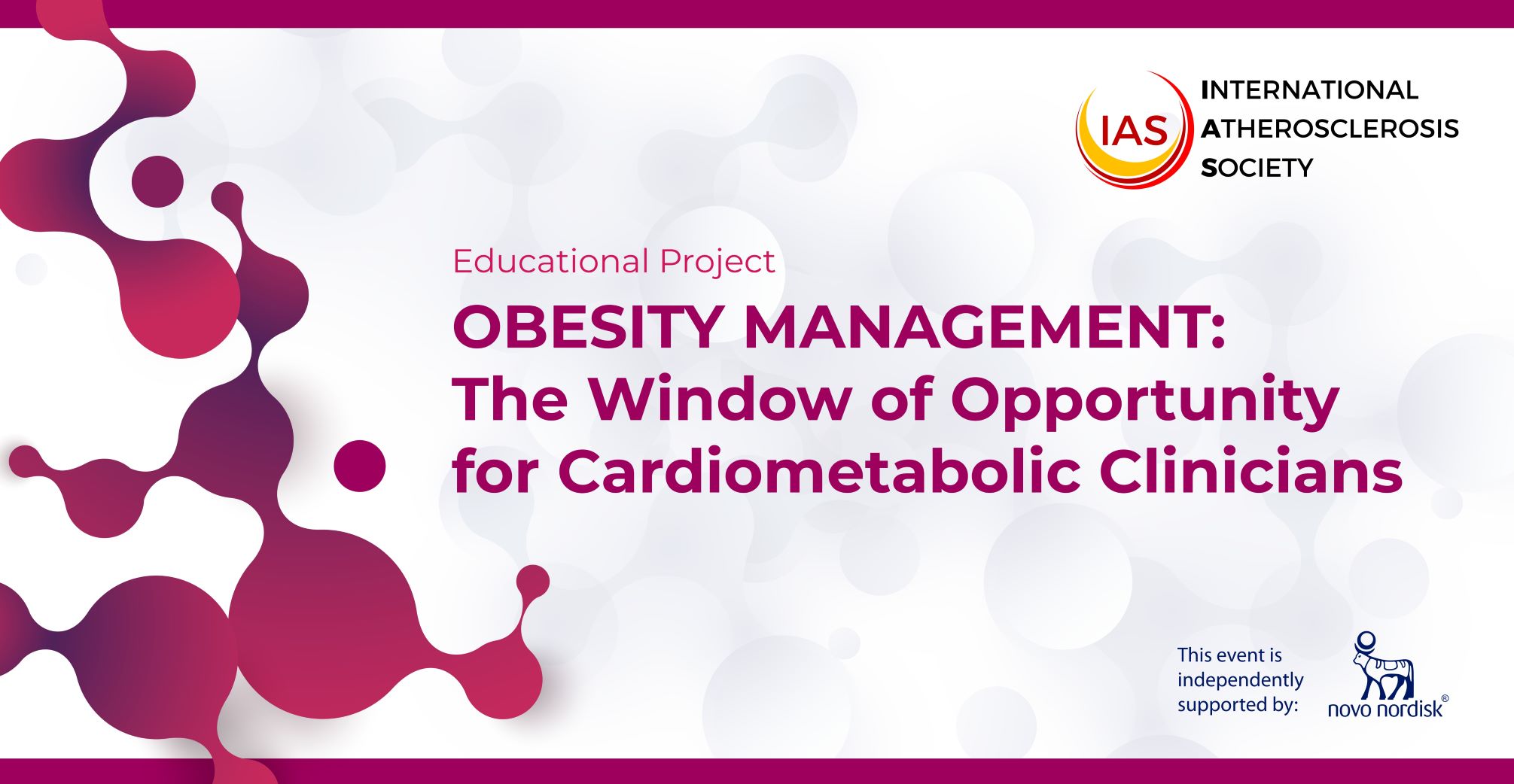 IAS has created an educational program that comprehensively addresses the management of patients with obesity. This series of pre-recorded videos will close knowledge and practice gaps, reduce clinician uncertainty, and demonstrate how guidelines and evidence can be practically applied. Although this series was developed with a focus on Brazil, it is suitable for a worldwide audience due to the global nature of the obesity epidemic, with nearly half of the world's population overweight or obese. This continued and significant increase in obesity over the past three decades represents a major public health epidemic that is critical to address.
Some of the negative health effects associated with obesity include an increased prevalence of degenerative joint disease, certain cancers, mental illness, gallbladder disease, and perhaps the most worrying rates of cardiovascular morbidity and mortality. Much of this increased risk is mediated by the increased prevalence of type 2 diabetes, atherogenic dyslipidemia, hypertension, sleep apnea, and fatty liver in people living with obesity. Furthermore, obesity is an independent cause of heart failure. Doctors often focus more on treating the consequences of obesity than on the disease itself. This is not surprising, given the past lack of effective and safe drugs to achieve weight loss and the difficulties faced by patients when trying to access bariatric surgery, which for many years was the only effective treatment for severe obesity.
In recent years, initially GLP-1 receptor agonists and subsequently dual GLP-1/GIP receptor agonists have been shown to result in significant weight loss accompanied by an improvement in the cardiometabolic profile in patients with and without diabetes. These therapeutic advances bring new hope to patients as an effective tool to control obesity and reduce associated cardiovascular complications. It is important for clinicians to be familiar with these new treatment options so that their patients can benefit from these therapeutic advances. In situations where patients cannot yet access these new therapeutic modalities, informed physicians play an important role in motivating and encouraging access.
This series was recorded in English, but is also available with subtitles in Portuguese.
Target Audience
Learning Objectives
Faculty & Disclosures
Funding Information
Target Audience
This activity is designed for an audience of global health care professionals, including endocrinologists, diabetologists, lipidologists, cardiologists, and primary care clinicians.
Learning Objectives
Faculty & Disclosures
Funding Information