NAFLD/NASH: The Cardiometabolic Connection
The prevalence of non-alcoholic fatty liver disease (NAFLD), one of the most common liver diseases, is rising. NAFLD affects up to a quarter of adults worldwide. NAFLD often accompanies obesity, type 2 diabetes mellitus (T2DM), dyslipidemia, and the metabolic syndrome. Its prevalence has risen dramatically since 1980, when it was a perplexing and sporadic disease when first reported by Ludwig and colleagues. NAFLD commonly leads to liver fibrosis (Non-Alcoholic Hepatosteatosis, NASH) and thus is a main cause of cirrhosis, the need for liver transplantation, and can lead to hepatocellular carcinoma.
Insulin resistance and fat accumulation in the liver relate closely, and link to ectopic fat deposits (e.g., epicardial adipose tissue) which may aggravate cardiovascular risk. The heightened cardiovascular risk in people with NAFLD requires management in clinical practice. Yet uncertainly surrounds the diagnosis and treatment for NAFLD. Clinicians, payers, and public health officials who grapple with this condition need to identify those with NAFLD who have a greater chance of liver disease progression and development of cardiovascular disease to deploy management strategies most effectively.
A holistic approach to diagnose and stratify NAFLD/NASH with use of biomarkers for liver disease severity (e.g., liver fat scores, fibrosis scores, fibroscan) and cardiovascular risk stratification with the use of clinical risk scores and/or detection of subclinical atherosclerosis may help identify individuals with a greater risk of liver disease progression or cardiovascular disease. Awareness, a multidisciplinary approach, and clinical advances are urgently needed to confront this challenge.
This series of video presentation aims to aid the practitioner to identify and manage fatty liver disease and its serious accompanying health risks.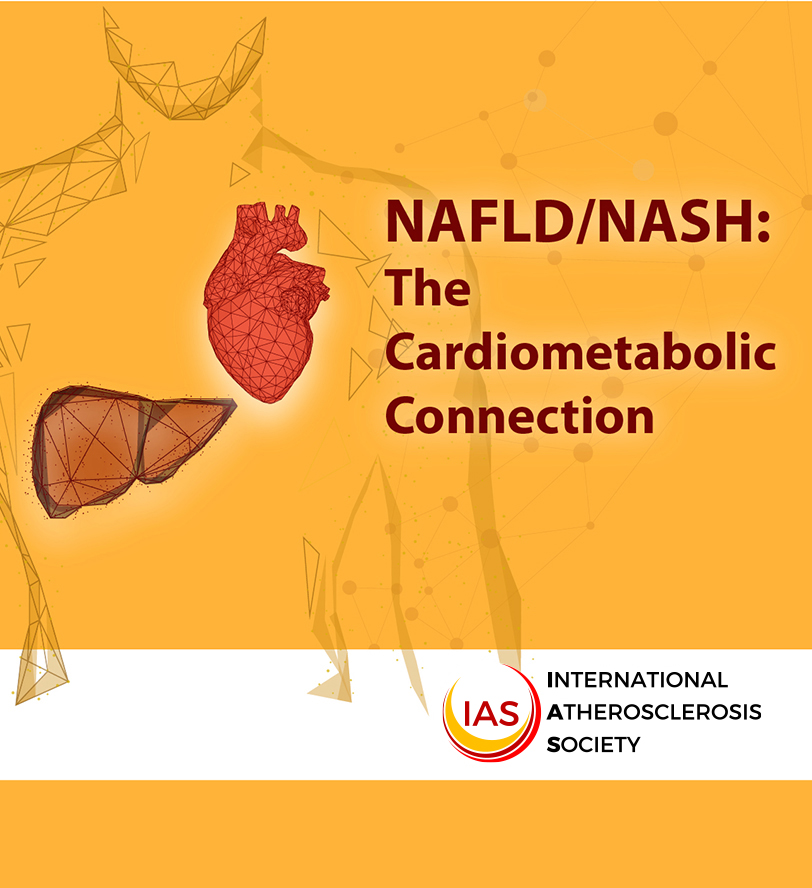 Target Audience
Learning Objectives
Faculty & Disclosures
Funding Information
Target Audience

The primary target audience includes cardiologists, endocrinologists, and lipidologists which represent ninety (90) percent of the IAS database. The program will also target hepatologists as a secondary point for discussion and engagement in the analysis of the concomitant cardiovascular risk in patients with liver disease. Additionally, the IAS can place an emphasis to distribute the programs to underserved communities where the general practitioner may provide the only available care in the absence of specialty services. The IAS has a unique position among its membership that consists of national medical specialties in atherosclerosis including lipid and cardiovascular organizations.
Learning Objectives
Faculty & Disclosures
Funding Information