Battle Brazil:
Defeating T2DM in the ASCVD Patient
Program Director
Peter Libby
Program Director
Raul Santos
The IAS has created a Brazilian focused education program consisting of series of pre-recorded video- based programs to comprehensively address the matter of managing patients with diabetes mellitus (DM) and ASCVD. The goal is to close knowledge and practice gaps, reduce clinician uncertainty, and demonstrate how the guidelines and evidence can be applied in a practical manner.
Covering the spectrum of topic areas governed by rigorous and evidence- based discussions of global experts, existing guidelines, and state of the art analysis, the series will illuminate method of action information for the major classes of therapeutics or discussion of the use of specific biomarkers, analysis of reports, and risk estimation tools. 

Also available with Portuguese subtitles.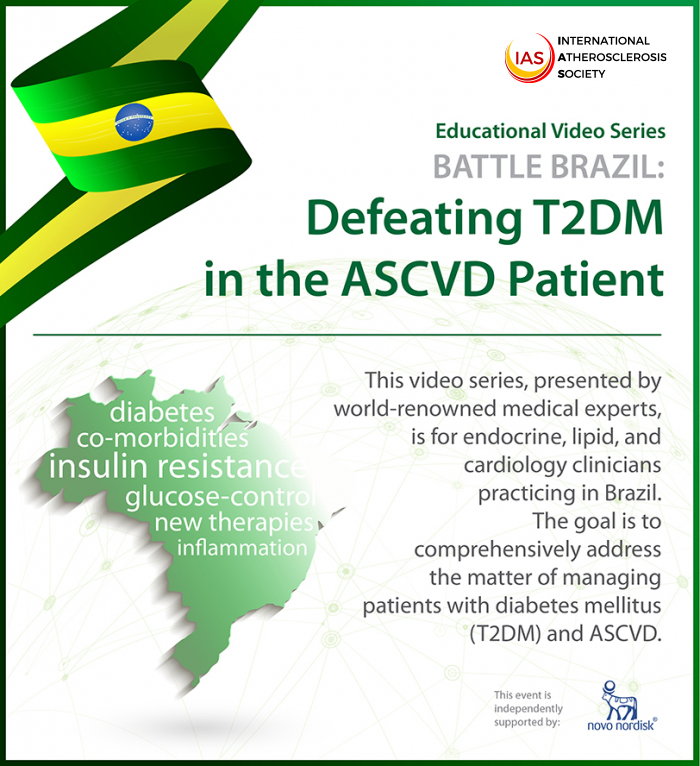 Target Audience
Learning Objectives
Faculty & Disclosures
Funding Information
Target Audience
This activity is designed for an audience of Global healthcare professionals, including endocrinologists, diabetologists, lipidologists, cardiologists, and primary care clinicians (PCPs).
Learning Objectives
Faculty & Disclosures
Funding Information