Preventing Atherosclerotic Cardiovascular Disease in Patients with Diabetes Mellitus
The IAS recognizes that system-level improvements are needed in the prevention of ASCVD in patients with diabetes and that progress in CVD risk factor control is slowing. Based on US data, only 14% of patients meet targets for all A1C, BP, lipids, and nonsmoking status. 33-49% of patients still do not meet one or several targets for A1C, blood pressure, or lipids. This problem is exacerbated globally as even fewer meet these targets in many low-and middle-income countries.

The purpose of this video series are to provide a better understanding of the evidence-based management of the diabetic patient to reduce ASCVD risk with focused discussion on statins and newer diabetes drugs.

Each section is introducted by general lecture of the clinical prevalence and evidence. The panel will discuss the real world implications and provide practical implemtation advice.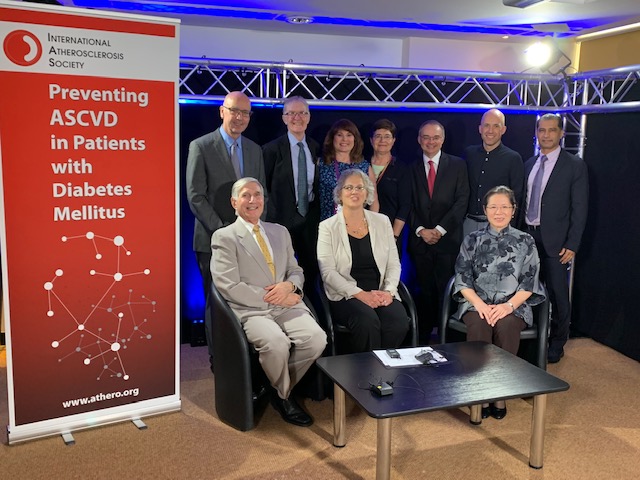 Target Audience
Learning Objectives
Faculty & Disclosures
Funding Information
CardioMedica (Alexa)
Target Audience

This program is intended for health care professionals management or prevention of ASCVD and specifically those engaged in treating patients diabetes mellitus.
Learning Objectives
Faculty & Disclosures
Funding Information
CardioMedica (Alexa)