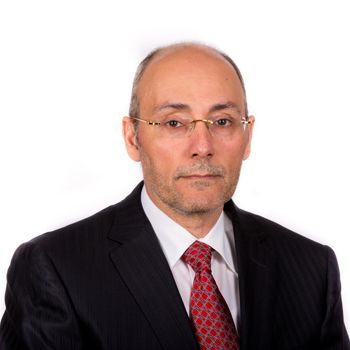 Wael Abdulrahman Almahmeed
MD
Dr Wael Abdulrahman Almahmeed is a Consultant Cardiologist at the Heart and Vascular Institute in Cleveland Clinic Abu Dhabi. He is also a Clinical Assistant Professor at the UAE University and has an Adjunct Staff position at Cleveland Clinic, Ohio.
Dr Almahmeed completed his undergraduate medical training at the medical school in the University of Southampton, England. He continued his post graduate studies in Internal Medicine and Cardiology at the University of British Columbia, Vancouver, Canada. This was followed by a fellowship in Echocardiography at the same institution.
He received his Fellowship of the Royal College of Physicians and Surgeons of Canada in Internal Medicine in 1994 and in Cardiology in 1995. Subsequently he became a Fellow of the American College of Chest Physicians (1996), Fellow of the American College of Physicians (1998), Fellow of the American College of Cardiology (1998) and Fellow of the European Society of Cardiology in 2004.
He is a foundation member of the Gulf Heart Association and the Emirates Cardiac Society. Under his leadership in the Emirates Cardiac Society, the Society won the bid to host the World Congress of Cardiology in Dubai in 2012, the World Tobacco or Health Congress in Abu Dhabi in 2015, the Asia Pacific Congress of Cardiology in Abu Dhabi in 2015 and World Congress of Pediatric Cardiology in 2016. He also established an annual meeting for the Emirates Cardiac Society in UAE. In 2009, his department became accredited by the Society of Chest pain centers. In 2012, accredited by the European Association of Echocardiography. Recently, his institute once again received Cycle 4 Chest Pain Accreditation. His hospital was the first overseas center to participate in the ACCs NCDR Action and Cath PCI Registries.