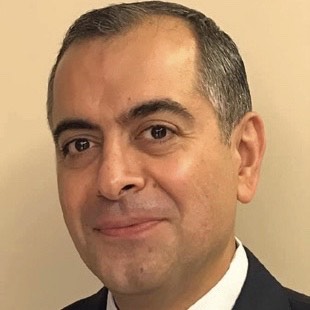 Secretary General and Chairman, Preventive Cardiology
Lebanese Society of Cardiology; Clemenceau Medical Center
MEDICAL EDUCATION:
MD at American University of Beirut,Lebanon in 1995. Internal Medicine Residency, Cardiovascular Diseases and Interventional Cardiology Fellowships, at Indiana University, Indianapolis, USA. 1995-2002
WORK EXPERIENCE:
Assistant Professor at Indiana University 2002-2005
Started (2005) and headed (2007-2009) the Division of Cardiology, and currently Director of Interventional Cardiology, Clemenceau Medical Center, affiliated with Johns Hopkins in Beirut, Lebanon
TEACHING
Invited Lecturer locally, regionally, internationally, on TV, Radio, hospitals, companies/industry, universities, various societies, large scale, direct-to-public awareness lectures, all several times every month for over 15 years.
Assistant Professor of Clinical Medicine and The Charles Fisch Teacher of the Year Award for excellence and dedication in teaching in 2004-2005, Indiana University Founding Faculty, Lebanese American University School of Medicine 2009
Coordinator, Cath Lab Training and Continuous Teaching Lectures, Clemenceau Medical Center fellows, residents, students, nurses
CURRENT COMMITTEE ROLES
Secretary General and Chairman, Preventive Cardiology working Lebanese Society of Cardiology
MEDICAL INTEREST & RESEARCH:
Special interest in general and interventional cardiology, antithrombotic agents, stroke prevention, hypertension, and dyslipidemia.
Involved in numerous trials and publications related to the above-mentioned fields. Active in numerous awareness and prevention initiatives pertaining to public health