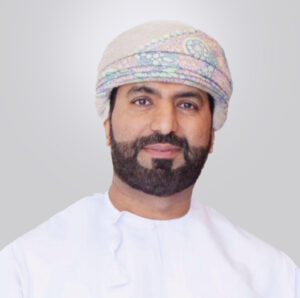 Khalid Al Waili
B.Sc., MD, FRCPC, DABCL
Senior Consultant Medical Biochemist & Lipidologist
HoD, Biochemistry Department
Head of Lipid & LDL Apheresis Unit
Sultan Qaboos University Hospital
Dr. Khalid Al Waili studied medicine in Oman and obtained his Medical Degree in 2001. He then did his residency training in Medical Biochemistry for 5 years at McGill University, Canada, 2004 – 2009. Then he spent two years in Canada, working as a clinical fellow and Scientist in clinical Lipidology at the Royal Victoria Hospital, McGill University, under the direct supervision of Prof. Jacques Genest. The National Lipid Association in the United States also awarded him a certificate in Clinical Lipidology in 2010.
Dr. Al Waili is a Senior Consultant Medical Biochemist and Lipidologist and he is currently the Head of Department of Biochemistry and the Lipid Unit at the Sultan Qaboos University Hospital (SQUH) in Oman. Moreover, he is the vice president of Oman Society for Lipid & Atherosclerosis (OSLA).
As a speaker this is my declaration :
Content of this activity, including any presentation of therapeutic options, will be well-balanced, evidence-based and unbiased.
The lecture content would be purely scientific and/or clinically oriented, and all mentioned drugs, material, products, treatments, or services, will be for teaching purposes or as an aid for scientific message delivery and only in generic form.
If I am presenting research funded by a commercial company, the information presented will be based on generally accepted scientific principled methods, and will not promote the commercial interest of the funding company.
If I have been trained or utilized by a commercial entity or its agent as a speaker for any commercial interest, the promotional aspects of that presentation will not be included in any way with/within this activity.
I am not having relevant financial relationships with any commercial interest.
I will use generic names to the extent possible. If I need to use trade names, I will use trade names from several companies when available, and not just trade names from any single company.
I am not representing any material which interferes with copyright infringement or if I do so, I have requested and /or obtained permission from copyright holder(s).
I will not include a commercial company name/logo in my slides or syllabus material.