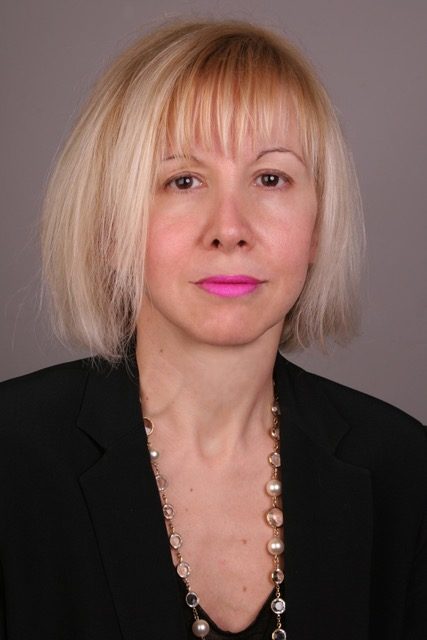 Ioanna Gouni-Berthold is an internist, endocrinologist and Professor of Internal Medicine at at the Polyclinic for Endocrinology, Diabetes and Preventive Medicine, University of Cologne, Germany. She received her training at prestigious Universities such as the Baylor College of Medicine and Harvard Medical School and is double-board certified in Internal Medicine and Endocrinology, Diabetes and Metabolism.
She has been named as one of the top expects on endocrinology and lipid disorders in Germany by the acclaimed FOCUS GESUNDHEIT.
She is a member of a number of National and International Societies such as the American Endocrine Society, the German Endocrine Society, the German Diabetes Society, the German Society of Internal Medicine and the European Atherosclerosis Society. Professor Gouni-Berthold is a member of the editorial board of multiple international Journals.
She serves as an Advisory Board Member of the German, Austrian and Swiss Society for the Prevention of Cardiovascular Diseases (D-A-C-H Foundation for the Prevention of Cardiovascular Diseases) and has served as an Expert-Reviewer of the European Commission Framework Programs on Life Sciences, Genomics and Biotechnology for Health.
Her main research interests include lipid disorders, lipid-lowering drugs, diabetes and atherosclerosis She has participated in multiple clinical trials on metabolic disorders as National Lead Investigator and/or Steering Committee member.
She has received multiple awards and is the author of more than 200 peer-reviewed papers which have been published in Journals such as the New England Journal of Medicine, JAMA, Lancet, Lancet Diabetes & Endocrinology, European Heart Journal and Diabetes Care. Her work has been quoted in more than 8.000 publications.
Dr. Gouni-Berthold discloses the following:
Institutional funding for research : Amgen, Sanofi, Regeneron, Akcea, Novartis
Consulting fees: Amgen, Sanofi, Akcea, Regeneron, Aegereon, Daiichi-Sankyo, Novartis, Pfizer, Amarin
Speaker fees: Amgen, Sanofi, Akcea, Daiichi-Sankyo, Novartis