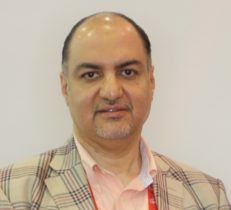 Fahad Alnouri
MD, MSc, FESC, FACC
Dr Fahad Alnouri, MD, MSc, FESC, FACC has graduated with an MSc in Preventive Cardiology from the Imperial College London 2009, with merit for his dissertation titled "Lipid management in patients with Coronary Heart Disease in Europe (Result from EUROASPIRE III)".
Upon completion of his degree and return to Riyadh, Dr Alnouri set up the first-ever Cardiovascular Prevention and Rehabilitation Unit within the Kingdom of Saudi Arabia.
The unit's outpatients clinic is unique in that it is designed to deal with patients and their families and each patient is seen by a team headed by Dr Alnouri, a dietician, a physical activity specialist, a clinical pharmacist and a health educator nurse at their initial visit and follow-ups.
Dr Alnouri's area of interest is Familial Hypercholesterolaemia since it is an underdiagnosed and undertreated disease, which has a high prevalence in Saudi Arabia where the consanguineous marriage is a widespread practice and estimated to be around 57%.
His unit is responsible for the diagnosis of Monogenic Familial Hypercholesterolaemia patients, either phenotypically or genotypically and treat them with lipid-lowering drugs or lipoprotein apheresis.
He also has many publications in Familial Hypercholesterolaemia in high impact-peer-review International Journals. Dr Alnouri has co-founded the Saudi Group for Cardiovascular Prevention and Rehabilitation (SGCVPR) in the Saudi Heart Association and is the current president of the group.