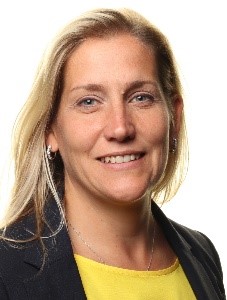 Erin Bohula is an Associate Physician in Cardiovascular Medicine at Brigham and Women's Hospital (BWH), Boston, MA, USA, an Investigator at the TIMI Study Group and an Assistant Professor at Harvard Medical School. Dr Bohula earned her DPhil in Molecular Biology from University of Oxford, Oxford, UK on a Rhodes Scholarship.  Following training at Harvard Medical School & BWH, she is board certified in internal medicine, cardiology, and critical care medicine.
Dr Bohula studies pharmacologic interventions for cardiometabolic diseases, such as hyperlipidaemia, obesity and atherosclerotic cardiovascular disease. Her recent trial involvement includes IMPROVE-IT, FOURIER, CAMELLIA-TIMI 61, and VESALIUS-CV.  As a cardiac intensivist, she was involved in creating the Critical Care Cardiology Trials Network, a North American research collaborative of cardiology critical care units (CICU) and is currently helping to lead their inaugural RCT, COVID-PACT, studying the efficacy and safety of antithrombotic therapy in critically ill COVID-19 patients.
Dr Bohula is a member of the TIMI Study Group which has received institutional research grant support through Brigham and Women's Hospital from Abbott, Amgen, Anthos Therapeutics,  AstraZeneca, Bayer HealthCare Pharmaceuticals, Inc., Daiichi-Sankyo, Eisai,  Intarcia, MedImmune, Merck, Novartis, Pfizer,  Quark Pharmaceuticals, Regeneron Pharmaceuticals, Inc., Roche, Siemens Healthcare Diagnostics, Inc., The Medicines Company, Zora Biosciences.  Dr Bohula has received personal fees from Servier, Kowa, Medscape, Novo Nordisk, Amgen, PriMed and Merck.