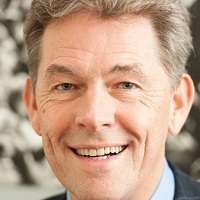 Albert Wiegman was born on June 28th,1956 in Amsterdam. He was registered as a pediatrician in March 1991 and became member of the pediatric staff at the Academic Medical Center from that moment on. In January 1993, he completed his specialization in pediatric cardiology.
The pediatric-lipid outpatient department came under his care from October 1993 on. In the same year, he started his research into the treatment of familial hypercholesterolemia in children in close co-operation with the research team of Prof. John J.P. Kastelein, head of the department of vascular medicine. On July 1st 2003, he brought the research to completion in his thesis: 'Pediatric implications of heterozygous Familial Hypercholesterolemia'. Since March 2020 he is appointed principal investigator and associate professor.
Albert Wiegman is married and lives in Naarden, nearby the city of Amsterdam.
COI: I have no conflicts of interest to declare.