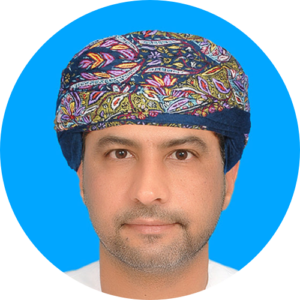 College of Medicine and Health Sciences, Sultan Qaboos University,  Muscat, Oman
Dr. Khalid Al-Rasadi was born in Oman where he studied medicine and obtained his Medical Degree in 1998. He obtained his postgraduate training in Medical Biochemistry at McGill University in Canada during 2002-2006. He spent another two years in Canada, working as scientist at the Royal Victoria Hospital, McGill University, under the supervision of Prof. Jacques Genest. There he performed a number of studies on the molecular genetics of familial hypercholesterolemia and hypoalphalipoproteinemia. In the same period he also received training at the lipid clinic of the Royal Victoria Hospital, McGill University. He was also awarded a certificate in Clinical Lipidology by the National Lipid Association in the United State in 2008.
Dr. Al-Rasadi occupied different positions at Sultan Qaboos University. He was the head of Biochemistry Department in 2013-2019 and currently appointed as the director of the Medical Research Center at Sultan Qaboos University and the head of lipid and LDL-Apheresis unit at Sultan Qaboos University Hospital in Oman. He is the founder of the Oman Society of Lipid and Atherosclerosis (OSLA) and its current the President.
Dr. Al-Rasadi is a member of national and international medical associations and a member of Oman Medical Journal. He has around 78 publications and 1 chapter book (total Citations 2140, H-Index: 21).